Challenge Records releases the 3rd solo album of Italian virtuoso baritone Sergio Foresti (1968). The title is Amanti: 'Lovers'. This new album comes after 'Cieco Amor', an operatic program of the same label dedicated to the 18th century bass-baritone Giuseppe Maria Boschi. After the success of that recording, Challenge Records now presents a collection of chamber cantatas by Venetian baroque composer Benedetto Marcello (1686-1739). The program consists of 5 cantatas that all reflect upon love. Foresti did the research himself and prepared the project with his producer Due Venti. The whole process took about 2 years in total. Time to talk about the how and why of the project.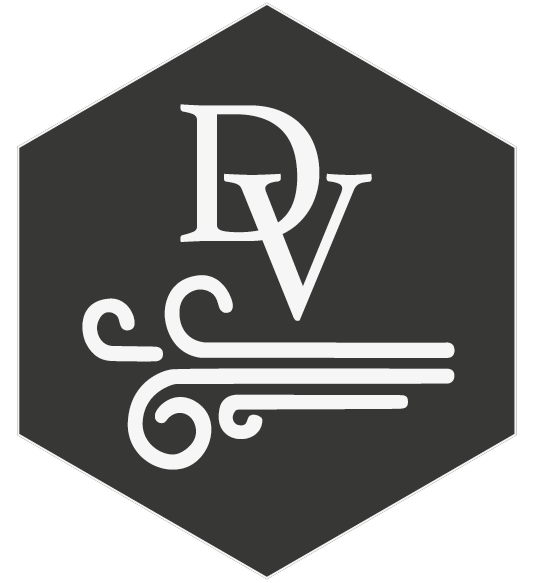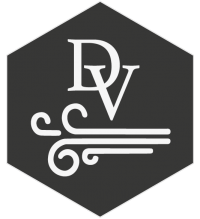 When a project takes so much preparation it must be important to you.
Yes, this music is important to me indeed. Years ago, in 2000, a befriended soprano colleague and I did a concert with chamber music of Benedetto Marcello. We both sang some solo cantatas and some of his duets. In that concert I sang 'Udite Amanti', the opening cantata of this CD. I had always wanted to perform this cantata after seeing it in an anthology at the conservatory. That must have been around 1990. The elegant beauty impressed me and also its technical difficulties. This music has always stayed with me since.
It is almost like one of those classic British detective series, such as 'Prime suspect' with Helen Mirren. There are good modern ones too. Everything is done well: intriguing story, beautiful filming, excellent acting, an eye for details. They are not just whodunits with a romantic plot at the end. I like those as well, but this genre is more about the underlying story and the personal impact of everything that happens. The characters have deeper motives for their actions. They can truly move you when you start to understand how they came to their deeds. You disagree with the 'bad person' for what they did and yet you feel their humanity. Marcello's music has that effect on me. These cantatas give me a sense of emotional realness.
The operatic CD Cieco Amor was a success. Why not record another program of opera arias?
Thank you. We are going to. We will record a new CD soon with arias from operas and oratorios. This time we will also include some instrumental music. Again with the Abchordis Ensemble and Andrea Buccarella as conductor. It will be great fun to work together again. I will be happy to share more details later.
As a singer I like to do different things. The cantatas of 'Amanti' are chamber music. There is no orchestra. There is just a basso continuo of a few instruments, meaning a harpsichord, a cello, and sometimes a lute. It is a different palette of sounds. This makes it possible to create different colors. In addition, you do not project the voice into a theatre but into a chamber. Different acoustic circumstances. The word 'chamber' is relative. Certainly in the 18th century the chamber can easily be a large hall or salon in a noble palace filled with guests. The vocal approach is still belcanto, but you have to adapt the way how you use the voice, the so-called vocality. This variety in style not only fulfills an artistic need, it is also healthy for the voice.
Apart from the vocal aspect, how are chamber cantatas different from opera arias?
The function of the music is different. In an operatic aria you express actions and inner emotional states as parts of a storyline, like a scene in a film. Chamber cantatas are not small operatic scenes. They are reflections on what happens at a specific moment, almost like a photo of a situation. For example, on 'Brutus', our CD with cantatas of Antonio Caldara [with Ensemble Stile Galante and Stefano Aresi, PanClassics] we did the cantata 'Bruto à Romani'. The text describes a real event in history around 500 BC. The Roman noblewoman Lucretia has been raped by king Tarquinius' son Sextus. After this crime she sends messengers to bring her father and husband, each with a trusted friend as witness. Among them is a nobleman called Lucius Junius Brutus. She tells them about her experience and then kills herself. The cantata starts at the exact moment in which Brutus pulls out the knife from her chest, holds it high, and calls for a revolution against the Etruscan kings. A dramatic moment in history that changed the Roman empire. The cantata describes the birth of the Roman Republic, but gives you no further actions.
On 'Amanti', in Marcello's 'Quanta pietà mi fate' someone sees a bed of flowers with some withered petals fallen on the ground. He muses about how sad this loss of leaves is for the flowers. He sees a similarity with his own sad destiny because he has lost his beloved Irene. He asks the flowers to now empathize with him in return. Again, no further action. We never learn what happens next. The cantata lets you stay with him and his sadness for 20 minutes in 2 slow arias. Quite exceptional.
You mentioned that chamber music was performed in private halls, opera in the theatre. Why is that important?
To Marcello it mattered a great deal. Marco Bizzarini describes this in his essay of the booklet of the CD. He is a great expert on this composer. It had to do with that the theatre is a public place. Anybody can visit. You buy a ticket and you go see the show. Even although the spectators in those days were mostly nobility, Marcello found that they often behaved vulgar in the theatre. There was not enough respect for the art of the music, not even behind the scenes. He disliked this so much that he wrote a satire about the world of theatre 'Il teatro alla moda'. It's worth reading.
Chamber cantatas were performed in the private setting. This means that you had to be invited. There is a historical context. Musical education was part of the upbringing in noble circles at the time, especially for girls. At the same time, people of the noble class were expected to not perform in public. This was considered to be unfitting. So they performed entre nous. Marcello strongly preferred this private setting. In his view this allowed for more focus on the harmony between music and poetry.
Who was Benedetto Marcello as a composer of cantatas?
Marcello came from a noble family in Venice. He studied law and became part of the early 18th century general government of the city. This gave him financial independence. In his private time he composed music and wrote poetry. His whole family was schooled in the arts, especially in literature and music. He was the younger brother of the composer Alessandro Marcello, who created beautiful music as well. Because he did not have to compose for money, Benedetto was free to experiment with the music as he wanted. Some of his music was admired by great later composers like Rossini, Chopin, and Verdi.
He wrote about 300 chamber cantatas in total. This genre was popular at the time. Over 20 are intended for the bass voice, in the 18th century meaning of the word. I studied them all. Some are clearly written for low basses, meaning not for me. Others are in the baritonal range that suits me well. I chose the ones I liked best. Among them were the 5 cantatas of this recording.
Marcello's cantatas for bass are almost all highly virtuosic. This makes sense. Most chamber cantatas were composed for the noble young ladies who sang them in the private setting. They have beautiful flowing melodic lines, since trained amateur singers (mostly sopranos) needed to be able to sing them. If professional singers performed these works, they were expected to tastefully add difficult ornamentation, like trills and more trills. 'Quanta pietà mi fate' is an example of this. It was probably originally written for female voice, and later adapted by Marcello for the bass. The other 4 on the recording were written for professional singers. You can hear it in the melodic lines full of leaps and other technical difficulties. I enjoy the challenge to sing them as well as I can.
What is 'Amanti' about as a program of chamber cantatas?
Like most of Marcello's cantatas this set of 5 is about love, albeit not the easy and happy kind. You will find that rarely anyway in the writing of this period for the bass voice. This may have to do with style conventions at that time. Maybe there are also other reasons, like the specific occasions that Marcello composed them for, his esthetic ideals, and who knows, maybe also his personal experiences in life.
The lovers in these cantatas struggle with their emotions. They admire someone and the feelings are not reciprocated. It is difficult to be in love with someone who doesn't want you. I think we all have some experience with that. It feels like a deep rejection. It really hurts. Or when you need to travel far for work or family circumstances when you really just want to be together with the person you love. Or when you lose your beloved to death and you are left alone in mourning. They are all too human situations. We can all relate to them. Marcello translates them in his music in a direct way. When the poet of the cantata talks about his extreme and final loss, Marcello writes the notes to the extreme as well. What happens in the text also happens in the music. That is what attracts me to these cantatas. They feel real.
In several cantatas the text is about a lady called Filli. Who was she?
Nobody knows. She could be anyone. The audiences knew this. In these cantatas the name is used for the admired yet unwilling lady, Phyllis or in Italian Filli or Fillide. She could be a real person and also a fantasy. Filli is part of the fictive Arcadian world, described in 'Il pastor fido' [The faithful shepherd]. Giovanni Battista Guarini published this story in 1590. He describes Arcadia as filled with shepherds, shepherdesses, nymphs, and fauns. They fall in love, are jealous, they get melancholic when they see a flower losing its petals. It is a highly idealized world. Guarini sought to create a tragicomedy. This was to be a new style between comedy and tragedy with modest pleasures and emotions and without excessive events happening to the characters of the story. These are very much the ideals of the period. The story was perceived as appropriate for young people in the noble circles. In fact, 'Il pastor fido' was seen as a guide for good manners and gallantry.
It became a tradition to write poems and music about this innocent pastoral world. Marcello himself was a member of an Arcadian Academy. This tradition was in my perception part of the school of thought that wanted to bring back humankind to its origins. The idea that in nature we are all good and pure and innocent. There is no inherent evil. So if you wanted to express strong feelings, it was quite safe to put this in an Arcadian context. If you said that death was the only solution to your problem, people understood this as a symbolic statement. An innocent stylized expression of sadness within the boundaries of a literary phenomenon. The audiences knew this, because they were raised themselves with these stories. They would automatically assume that you were expressing feelings and had no intentions to act upon them.
You are performing with a new group, the Ensemble Due Venti. Who are they?
Only the name is new. We have worked together before on other occasions. Agnieszka Oszanca is a fantastic cellist. We have recorded before. She connects with the flow of the music. Her cello gives a support to the voice and also a counterplay to the vocal lines. When Simone Vallerotonda plays the lute the room fills up with warmth. He creates a rich sound from the strings. He fills in the harmonies beautifully with an elegant sense of style. With Alessandro Trapasso I have worked together for 2 years at the conservatory of Parma in Italy. He understands the musical language deeply and he seeks to create a warm sound. I love his precision.
This was a personal project and I wanted us all to feel free and at ease. Some of this music is technically very difficult and I wanted everyone to feel free to experiment while searching for colors and effects. When you connect together in making music, that is an experience I cannot express in words. There is an intimacy to it. It feels almost magical. I can only hope that you can feel it while listening to these cantatas. We have sought to express and create beauty.
What are your plans for the near future?
Fortunately, we can perform again in public. There are some nice projects in the agenda, among them an interesting oratorio by a lesser known composer. Also some Lieder concerts, I will sing Wolf and Mahler with Giulia Manicardi at the modern piano. Costantino Mastroprimiano and I are working on programs with period instruments. Apart from that we are also trying to organize concerts with Abchordis and Andrea Buccarella. And cantatas of course.
I have discovered that there are many more cantatas for my voice than I thought. There is a wealth of beautiful chamber music: cantatas, duets, trios, even chamber operas. This music deserves to be rediscovered and enjoyed. The music can be a bit more complex than how we perceive baroque music today, more introverted. It is often made to promote a philosophical idea or to make you reflect on something. You can compare it with drinking a glass of full bodied red wine. You take sips. It is the fine art of singing and making music. We were lucky enough to be able to record in safe circumstances in between lockdowns. Hopefully we can start performing this repertoire in concerts soon.