Vocal chamber music with basso continuo
Due Venti presents concerts of vocal chamber music with basso continuo in two categories: Chamber cantatas for the lower male voice and baroque chamber duets.
Chamber cantatas for the lower male voice
Chamber cantatas for the bass and the baritone are not often performed in concerts. There is a practical reason. Most chamber cantatas are written for the high voices. There are relatively few for the lower male voice. In addition, the technical demands can be challenging. They take a certain level of mastery in order to bring out the music and do justice to the often complex poetry. Sergio Foresti presents 3 different cantata problems: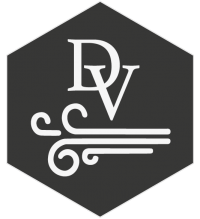 Udite, amanti (Listen, lovers): Cantatas of Benedetto Marcello
Performers: Sergio Foresti (baritone) & Ensemble Due Venti
Already during his lifetime, the Venetian composer Benedetto Marcello (1686-1739) was known for his 'Estro poetico-armonico', a musical settings of psalms. He came from a noble family and had studied music with Antonio Lotti and Francesco Gasparini, important composers in Venice at the time. Marcello had also studied law and was a member of Venice's central government. He was used to writing. In 1720 he anonymously published a satirical pamphlet 'Il teatro alla moda' in which he criticized the theatrical world of Venice in the 18th century. The text was so popular that it was reprinted several times. Marcello was an avid composer of cantatas. For the bass/baritone voice he composed over 20 of them. With their beautiful melodic lines, they evoke a world of subtle and grand emotions, and sometimes moments of inner stillness. They often describe the all too recognizable human reactions to the struggles of love. Central work in this concert is the cantata 'Udite, amanti', a true masterpiece.
Together with the Ensemble Due Venti, Sergio Foresti recorded a number of them in the fall of 2020. The CD is currently in the production phase.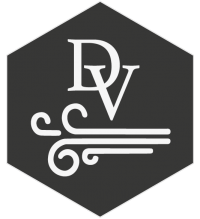 Dalla guerra amorosa (From the loving war): Italian cantatas for the lower male voice
Performers: Sergio Foresti (baritone) & Ensemble Due Venti
The Italian cantata was popular in the 18th century. It was usually performed in house concerts, hence the term 'chamber cantata'. Many of them describe the idyllic world of Arcadia. This innocent fantasy world was introduced in the book 'Il pastor fido' (The faithful Shepherd) by Giovanni Battista Guarini in 1590. The shepherds, shepherdesses, nymphs and fauns of Arcadia may see a flower and start musing about the delicacies of found love and the insecurities and sorrows of love lost. For other settings there are cantatas that describe historical events, historical or mythological figures or treat moral themes. Many composers tried their hand at writing cantatas, resulting in a great variety in the repertoire. Although the numbers are low, this is also true for the cantatas in baritonal and bass vocal range, that were often composed for professional singers. This concert program presents some of these special cantatas, including the famous Händel cantata 'Dalla guerra amorosa'.
With the Ensemble Due Venti, Sergio Foresti recorded a set of cantatas in their thematical and musical variety. The CD is currently in the production phase.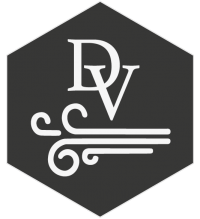 Sento una voce (I hear a voice): Cantatas of Antonio Caldara
Performers: Sergio Foresti (baritone) & Ensemble Due Venti
Antonio Caldara (1670-1736) was a productive composer for the voice. He wrote many operas, oratorios, serenatas, and cantatas for the various courts he worked at. The last almost 20 years of his life he held a position at the Habsburg imperial court in Vienna. The emperor Charles VI was particularly fond of the low male voice. Caldara was well suited for the task. In total he composed the exceptional number of 64 cantatas for basses, their vocal ranges extending from deep bass (basso profondo) to high baritone. Some of these cantatas are in the so-called Arcadian style, such as 'A destar l'alba col canto' from which the title of this concert is taken. Many are clearly written to impress. They describe historical or mythological events, such as 'Bruto a Romani'. The moment in history is dramatic. In 509 BC the son of the tyrannic King Tarquinio the Proud has just raped Lucretia, the faithful wife of his cousin. She recites the story to her husband and confidants, among those Lucius Junius Brutus, another nephew of the king. In order to prevent public dishonor for the family Lucretia commits suicide by stabbing a dagger in her breast. The cantata begins at the moment that Brutus pulls out the dagger of her breast and calls for revolution against the cruel monarchy. He later became one of the first 2 consuls of the Roman Republic.
This concert also exists in a different form as 'Monsters and heroes' with Ensemble Stile Galante & Stefano Aresi with whom Sergio Foresti recorded a selection of Caldara's cantatas on the CD 'Brutus' in 2018 (PanClassics).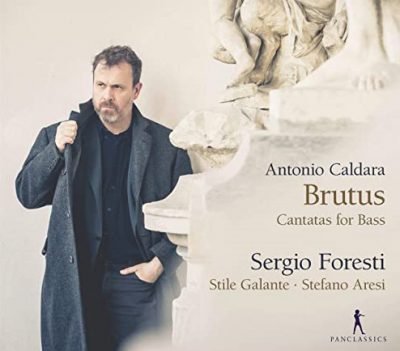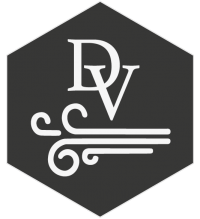 Italian Chamber Duets
Performers: Roberta Mameli (soprano), Sergio Foresti (baritone) with Ensemble Due Venti
As a genre, the chamber duet for the combination soprano and bass/baritone is relatively unknown. Händel composed a total of 4 of them. They are rather famous and have been recorded several times. In the 18th century this type of duet was more popular than we think of it now. In his research, Sergio Foresti has found more repertoire than originally expected. Some are in the style of Händel's duets, meaning that both voices sing the same text together. Others are in style of Händel's 'Apollo e Dafne', meaning a cantata for 2 singers where the voices alternate solo recitatives and arias with duets. Regardless of their style these duets allow great expressivity of text and intertwining vocal lines.
In this concert baritone Sergio Foresti teams up with soprano Roberta Mameli. The singers have sung together often and form the perfect duo for this refined music.